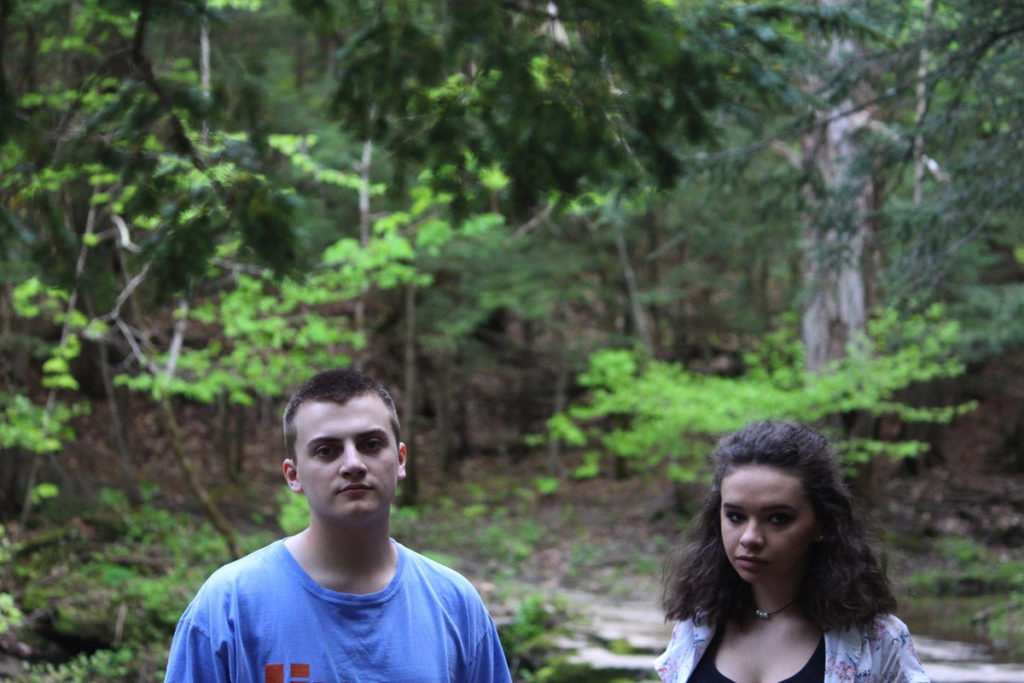 Kevin Human is merely sarcasm — an alien attempting to understand and emulate human emotion. As much as the visual and sonic projects produced by the CT/NY duo will make you feel feelings of relativity, the sounds you hear and the displays you see are far from domestic. And as much as Kevin Human want to make you dance and encapsulate you in bliss, they will use those same tactics to trap you in fear-driven swarms of unsettling soundscape. The art is meant to envelope you; perhaps an alternate reality for you to control what everything means.
Fundamentally, Kevin Human is the creative outlet for NY visual artist Sonya Sousa and CT musician/producer Justin Barre. The expressive process between the two partners is a unique formula. When a musical project is completed, Sonya will listen to the piece and experiment with multiple mediums to find the perfect visual aesthetic for the music. This goes both ways, in which case Justin will score any visual products that are completed. Sonya and Justin find emotional connection and expression incredibly important in their pieces, and because they understand each other so well, this process is the most fitting.
Sonya has been painting for five years. She taught herself, partially as a coping mechanism but also as a form of emotional expression. Using this escape has proven fruitful, and she wants to show others what art can do to heal. Sonya's continuous experimentation has formed a unique style of painting and exploration of many other mediums, and has influenced Justin's music, too. Justin has been recording music for about the same amount of time, teaching himself how to use recording DAWs. Although mainly a guitarist, he experiments with forms of percussion and synthesizers. A variety of musical genres have influenced him to attempt unconventional recording and production techniques.
The duo signed to Funnybone Records to release their interstellar debut album Pulsar Planets, which CT Scramble calls, "heavily driven by glitchy digital percussion, leaving an atmosphere of empty space for organic and synthesized textures to cut through the darkness." Sonya and Justin's most recent release, Seed & Event, is a cosmic-shock EP that the band describes to be about birth and death: "Seed being the formation of a black hole, and Event being what an event horizon is made up of. And someone getting sucked into it aggressively, or whatever."