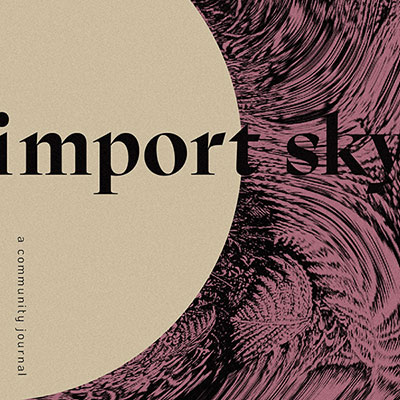 We are delighted to share this year's benefit project, supporting our friends at End Hunger CT, House of GG, and The Brazilian Indigenous Peoples Assembly. 
Liminal Space is a benefit compilation featuring 28 musicians on and beyond our roster, whose music resonates deep in our core. The two-disc set features exclusive tracks by Kelly Quigley, Them Airs, Pink Navel, NOVA ONE, Griff, Queen Moo, Lumot, Mild Monk, @, Berta Bigtoe, Pearl Sugar, Greetings… and more. Artists have come to use our benefit series as a means of unearthing rarities, debuting new projects, collaborations and covers… all while raising funds for nonprofits doing vital work. A real win-win for all, hm?
Its sibling is Import Sky, an arts journal featuring 42 multidisciplinary artists — a communal constellation of our creativity as we traverse this bizarre, liminal state. We're blessed to have received a collection of stunning work by Buck Meek, Jasmine Jones, Eric Aldieri, Haley Maiden, Katie Skau, Matthew Meigs, Meltycats, Gla4, Christie Clause, Kulimushi Barongozi, BRAINMIND and many more. 
Both projects are available now. There's a limited batch of physical copies of Liminal Space and Import Sky to snag before they're gone ~ shipping out October 1st. Artwork by Alex Falconer, James Fitzgerald and Molly Alexander. Created and curated by Dylan Healy. CT Verses did a track-by-track review, check it out!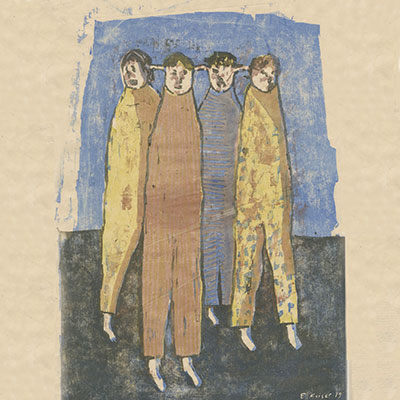 "Behind Now" is the brand new single by Kelly Quigley, out everywhere now. Kelly's stunningly intricate guitar-picking floats atop seismic swells by Evan Lawrence (Jelani Sei, 13th Law) on bass and Angel Lau on percussion. This song is the first taste of our upcoming benefit compilation, Liminal Space. Artwork by Elizabeth Kaiser.