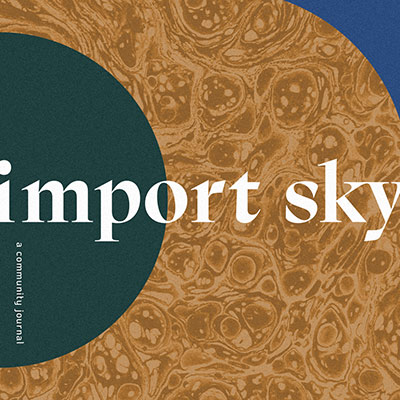 To celebrate five years of Funnybone Records, we're releasing our biggest benefit project yet. 
Psychic Tempo is a 30-track benefit compilation featuring artists on our roster and beyond, all contributing exclusive songs to help us raise proceeds for The REACH Fund. It features Alita Moses, Ando San, Niamh, Them Airs, good luck mini and so many more. Today we are thrilled to share two singles by Lau Noah & Zanders, both of whom you can see perform TONIGHT at New Park Brewing to help us launch this momentous occasion.
Import Sky: Synchronicity is our second community journal– a stunning constellation of multidisciplinary work by writers, artists, designers and more creatives in our community. Honored to feature written work by Nadia Niva, Eva Bruckner, Matthue Roth; photography by RJ LaRussa and Jasmine Jones; paintings by Brian Neagle, Gabriela Mims, and so many more. We're throwing a big release party on September 16th at The CAF. Come hang.
Both releases are available now through our Bandcamp.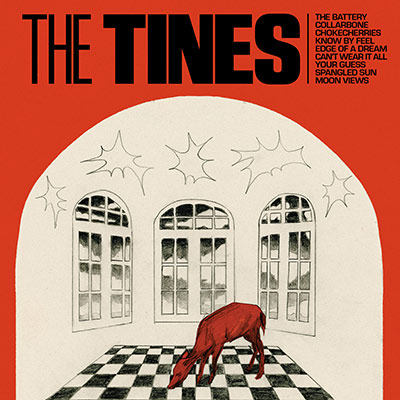 The Tines by The Tines is out now! Warm and dynamic, the debut full-length by the New Haven quartet casts a distinct glow within our catalog. S.G. Carlson & co. have captured the wondrous feeling evoked by twilight through a bedroom window. The record's enveloping production and heady arrangements meld into a flow of – dare we say – bangers only. Catch their record release show at the State House next Friday!
It's with great honor to announce Lau Noah will be closing out our summer series at New Park on Friday, September 2nd with Zanders! Lau has been stunning us (and the world) with her music for the past few years. A rare CT performance before she embarks on tour this fall with Chris Thile (Punch Brothers, Nickel Creek). Tickets available here.