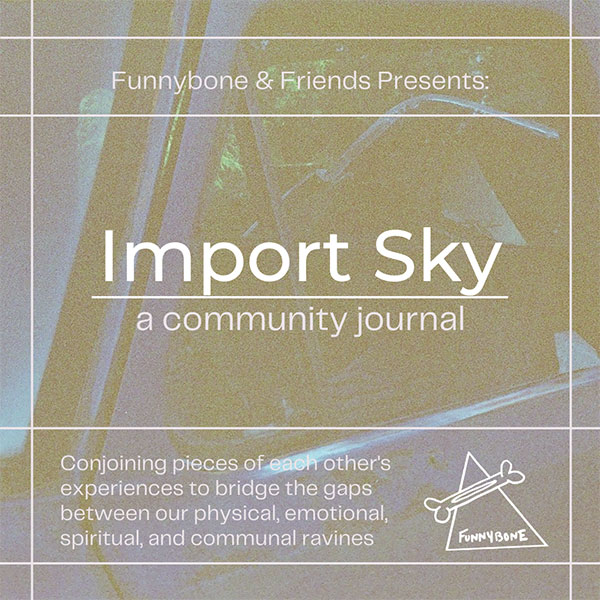 Introducing Import Sky, a community arts journal to constellate creativity. For this first printed issue, our theme is Liminality. We're seeking submissions of all types of work ~ you can find guidelines here. Submissions will close August 1st.
The intention of this journal is to collect pieces of each other as a means of engaging creatively and pooling empathy, while we all traverse liminality through these bizarre times ~ from the micro to macro; personally, communally, globally, cosmically. Reach out with any questions.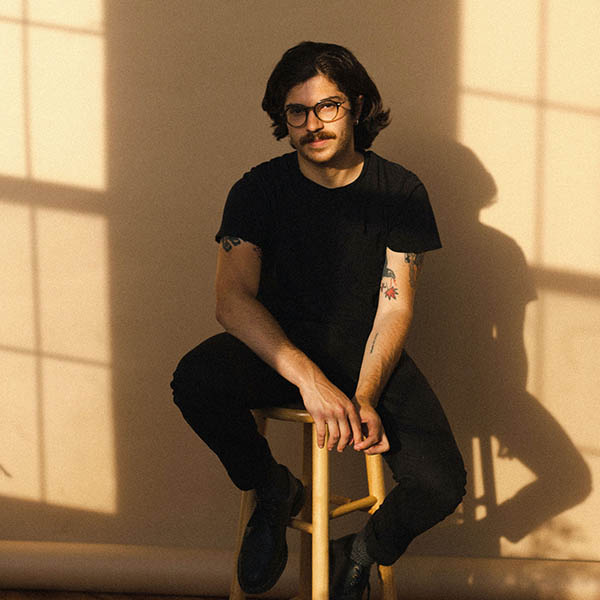 Thrilled to release Clementine by Luke Ellingson out into the world today. You can hear it anywhere in the digi-verse.
The anticipated follow up to last year's debut finds Ellingson's musical wanderlust adopting new forms from within the confines of his New Haven apartment; a more expansive internal universe is revealed. With a sprawling range of influences from every corner of the map, Ellingson knows exactly how to craft and speak his own language ~ as well as when to hold back, when to dig in, when to let go.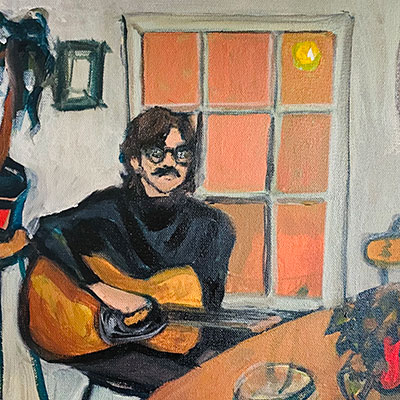 "Ancient" is the third and final single of Ellingson's sophomore record, Clementine. Until the full length drops June 25th, you can pre-order the record on Bandcamp, proceeds from which will be donated to Youth of Sumud. 
Oscillating between a timeless, rollicking indie guitar strut, and turbulent shoegaze shredding, "Ancient" swirls around the pursuit of empathy while you're on the verge of a panic attack.