Niamh's brilliant, self-titled record is out now! Nine tracks blur bliss and blue, myth and reality. Meditations on gender identity and love's many faces tesselate to reveal catharsis in its purest form.
You can download the album and purchase some limited merch up on their Bandcamp.
Artwork by Anna Neville and Jack Riley. Mixed and mastered by Daniel Carr at Blind Moose Studios.
Pronunciation: "Neave" (they/them)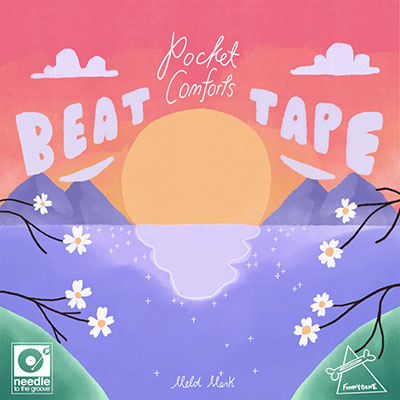 Pocket Comforts by Mild Monk is out everywhere now! Good tidings, indeed. Available digitally, physically, emotionally. Cassettes by the good people at Needle To The Groove ~ you can order one over on Bandcamp.
While packing for a visit on the East Coast, Henry decided to bring only his essentials– his pocket comforts, as he called them. What happened 35,000 feet up sparked a week of focused output. Grab a copy of Pocket Comforts; you'll find your own focus and peace within.