"Ancient" is the third and final single of Ellingson's sophomore record, Clementine. Until the full length drops June 25th, you can pre-order the record on Bandcamp, proceeds from which will be donated to Youth of Sumud. 
Oscillating between a timeless, rollicking indie guitar strut, and turbulent shoegaze shredding, "Ancient" swirls around the pursuit of empathy while you're on the verge of a panic attack.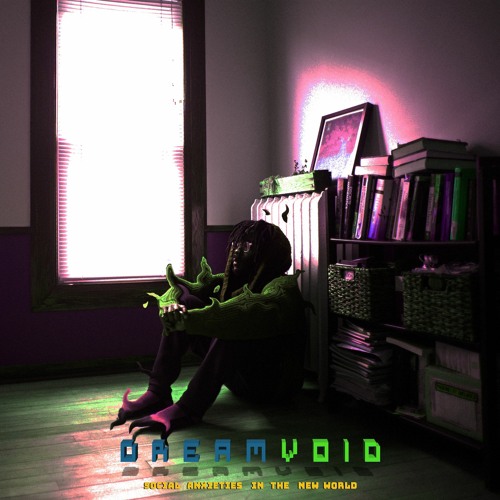 Social Anxieties for the New World by Dreamvoid has been quietly unleashed by the collaborative alias of Chad Browne-Springer and Expired Mocha. After the duo's rising anthem "$timmy" debuted, Dreamvoid has been catching the attention of the Economic Security Task Force, Michael D Tubbs, New Haven Arts Council and Tik-Tok artists.
How the record came to fruition through a commission by Yale University is an intriguing turn of events, which you can read more on courtesy of New Haven Arts. Social Anxieties for the New World by Dreamvoid is out everywhere now.
We are honored to announce that Funnybone is now distributing a stunning book of poetry by our friend Brett Maddux. You can order a copy from our shop.
Algorithm Hymns is a series of poems divided into three sections: travel hymns (February 2019 – March 2019); battle hymns (June 2019 – June 2020); and tumor hymns (July 2020 – November 2020). Brett's work cradles finitude and eternity with sacredness, rocking between universal dualities. Our interpretations of Brett's work approach transcendental and metaphysical considerations, salient meditations and mundanity's adorations.