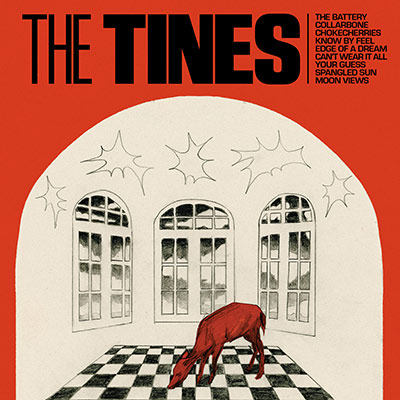 Super thrilled to welcome The Tines to our roster. We've teamed up to release their debut, self-titled full length on August 26th. Lead single "Collarbone" is out now, alongside a wild music video by Kicker Pictures. You can pre-order the full album here.
The New Haven based four-piece, helmed by S.G. Carlson, has a true knack for crafting clever songs that seamlessly strike the balance of tension and beauty. 
We are extending our submission deadline to July 30th! Still plenty of time to submit work to Journal 02 of Import Sky, which has the guiding theme of Synchronicity. Full guidelines are posted on our brand new website. We encourage submitting work spanning your creative timeline; there isn't pressure to create something brand new if that doesn't feel natural. We simply seek to conjoin pieces of each other's experiences and bridge the gaps between our physical, emotional, spiritual, creative and communal ravines. 
Pinching ourselves at this lineup reveal: Flung, Bebé Machete, blue toed & djqt on Friday, July 8th. For the second show of our Summer Series at New Park Brewing, we invite you to come dance, express, groove, glitch, kiss & bliss out under the stars. The stars have aligned to bring these acts together for a special night of performances.